Here's the continuation of my Shawn/Lassie picspam series, this time with season 2! Yeah, I know, it took me a helluva long time. *hangs head*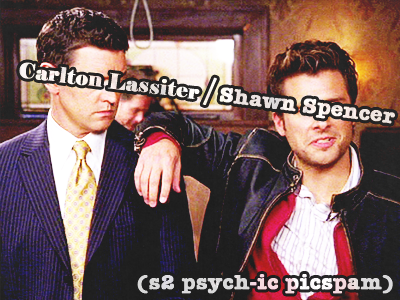 Click
here
to view my Shawn/Lassie picspam for season one.

OOH. OOH. I know why he looks sad! It's 'cause season two is
absinthe_spoons
's least favourite season of Psych. But don't worry, we're still going to make the most of the Shawn/Lassie awesome that did decide to show up.
Lassie's smile is a rare and lovely thing, even when wielded with schadenfreude-ish intent.
Lassie's FACE, OKAY?
Poor Shawn. Yes, that's the closest thing you're going to get to a "thank you" from Lassiepants.
Another item to add to Shawn's secret list of Adorable Things About Lassie: he always wanted a pony. :DDD

Progress, yes? I think so.

Aw. You know what I'd give for a hug between Shawn and Lassie? My soul, probably.
The colours in this were too pretty to mar with a quote. *pets*
This was kind of cruel and unusual punishment on Shawn's part, but... still made its way onto a shipper-y picspam. Look, IDK.

No, I'm still not above including scenes just for the sake of
touching
. Also, pretty colours.
Spot the differences? It's more of a
moment
(of touching) than a scene. Lol, it looks like they're posing in a photo booth.
I missed this the first time I watched Psych, but in case you aren't able to tell from this (and I wouldn't blame you) -- Shawn is groping around somewhere in the vicinity of Lassie's crotch, and Lassie bats his hand away. Lol Shawn, you silly little perv.

SHIT'S ABOUT TO GET REAL.
Also, this scene makes me giggle.


Heee, I love the sweet little look on Shawn's face at the end.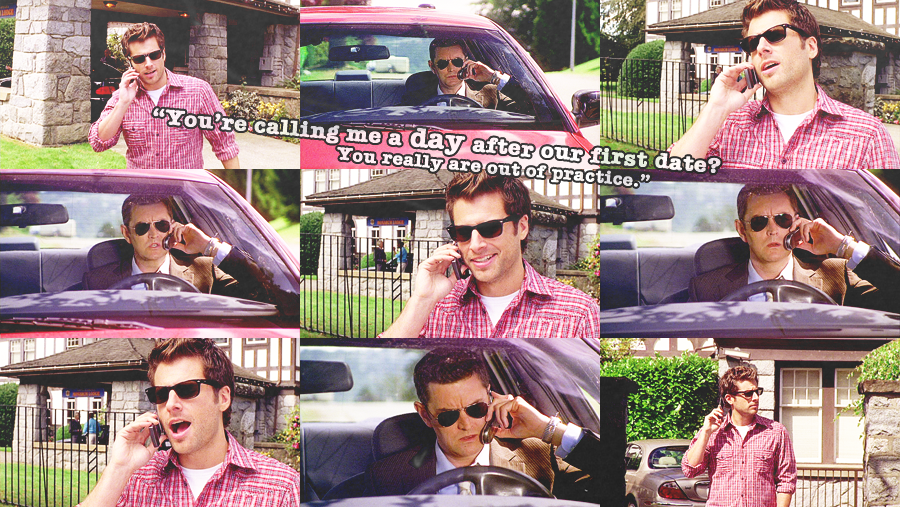 What a line. <3
I was very frustrated with Shawn while capping this scene, all "SHAWN PLEASE WOULD YOU STOP BEING SO DYNAMICALLY SEXY, HONESTLY." For you see, I cannot include every frame.
Lassie, on the other hand, was very cooperative and more statically sexy. I appreciated it.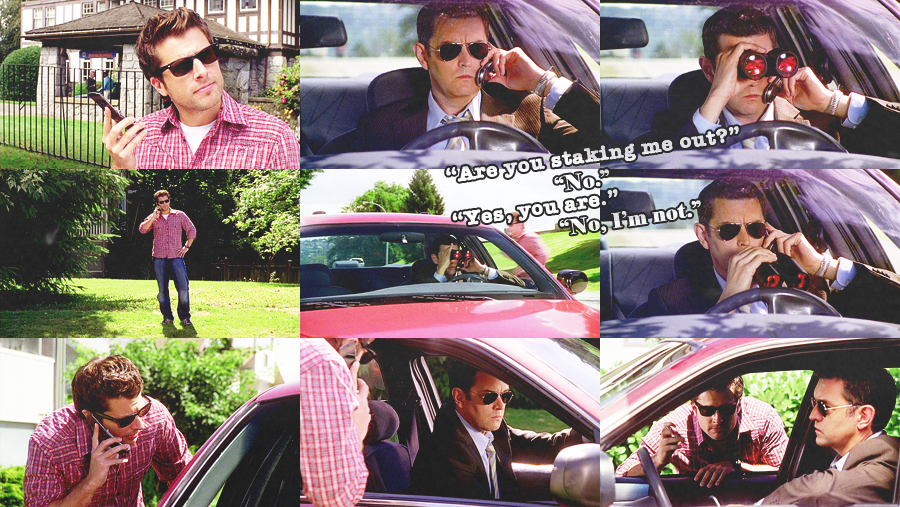 They are twelve. That is all.


The return of Jules' shipper face! *dance*
I <3 their super secret rendezvous of crime-solving and flirting.


Egads, that last bit is so. damn. cute. A genuine smile! Yay.
I've noticed that Lassiter does tend to enjoy Shawn's ways of operating when it benefits him personally -- we see this again in "Gus Walks Into A Bank".
I think I'm bothered by the idea of Shawn and Lassiter being related for a completely different reason than Shawn is.
Or, y'know, maybe not.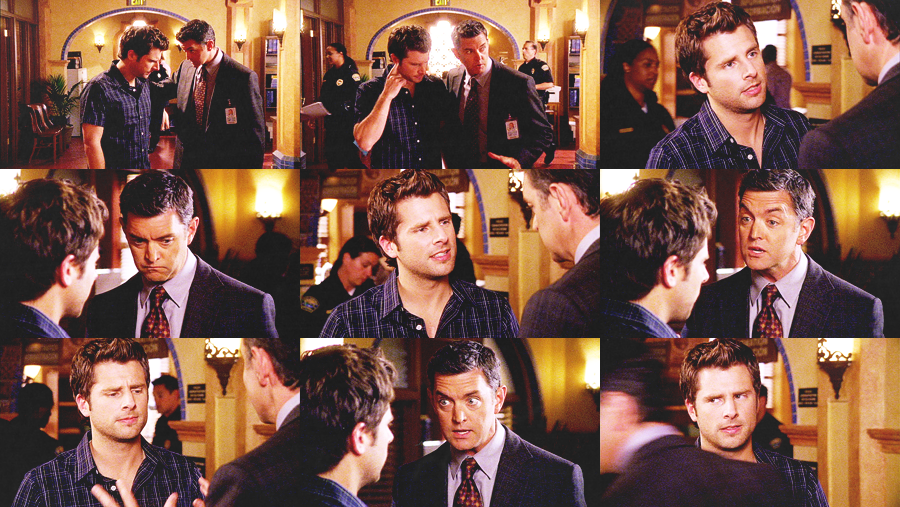 A very pretty scene, with Shawn acting relatively grounded and sympathetic, which is nice to see every once in a while.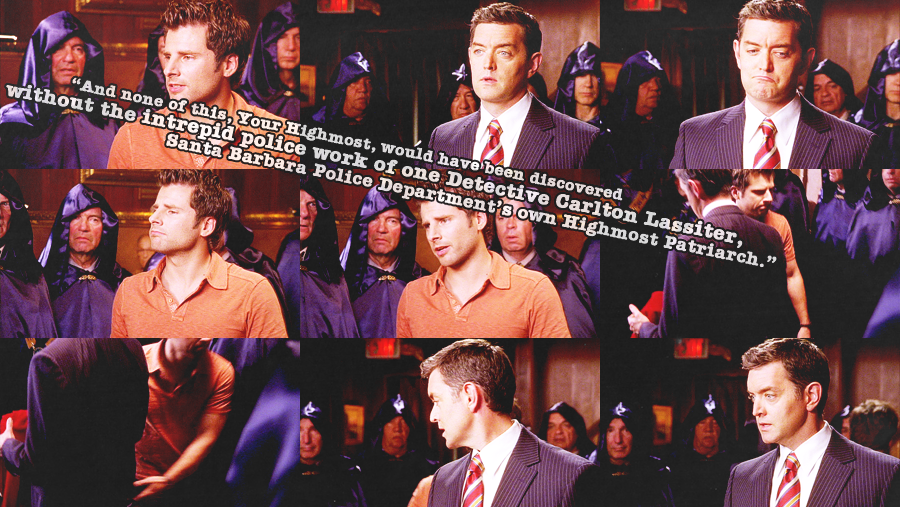 *giggles immaturely*
It's not only that Shawn slapped Lassie on the ass, but also Lassiter's priceless shell-shocked reaction that makes this scene truly great.

Aaaaand let's round out the picspam with some good old-fashioned physical contact. Good stuff.
\o/ We made it through season 2! Good times. Season 3 should be up much more promptly, because a) it's not exam time and b) I lovelovelove season three.
Don't use my coloured caps for nefarious purposes without asking first & crediting this journal/picspam.
Cross-posted (sincerest apologies to your flists) to
shawn_lassiter
and
psych_tv
.